HERMETIK HIGH-PRESSURE PUMP SERIES
PLUNGER PUMPS FOR HIGH-PRESSURE WATER SUPPLY
"The plunger pumps with replaceable pump-heads"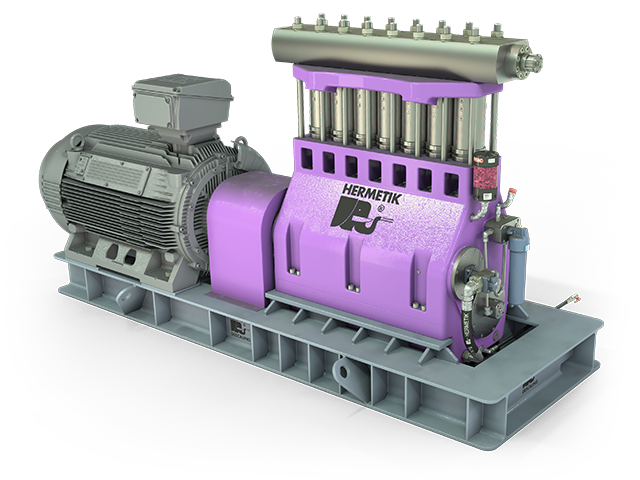 HJJ900
Power: up to 1900 kW
Pressure up to 3000 bar
Flow: up to 3300 L/min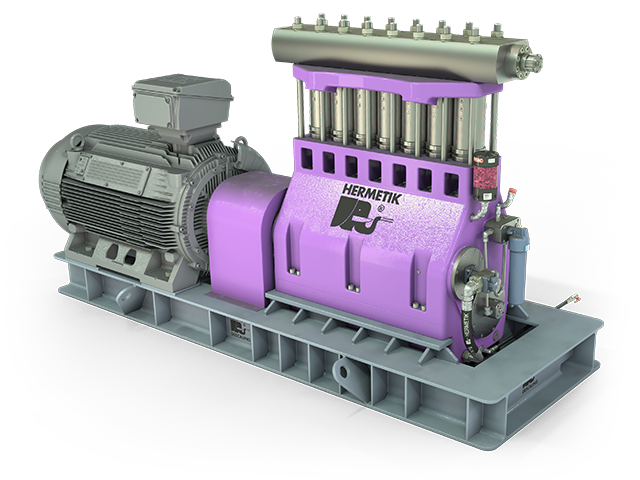 HJJ700
Power: up to 1400 kW
Pressure up to 3000 bar
Flow: up to 2800 L/min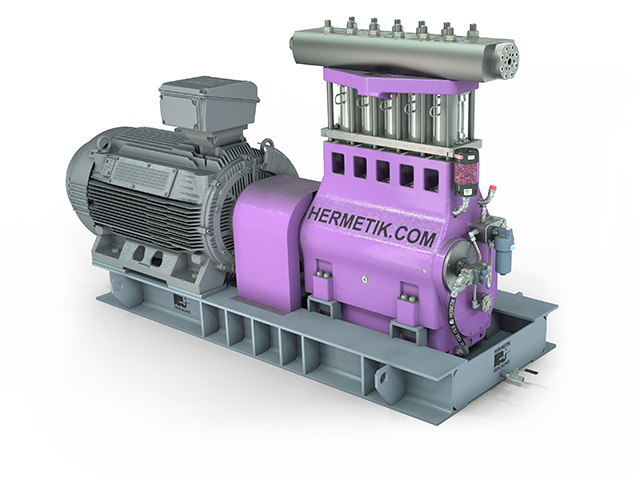 HJJ500
Power: up to 850 kW
Pressure up to 3000 bar
Flow: up to 2000 L/min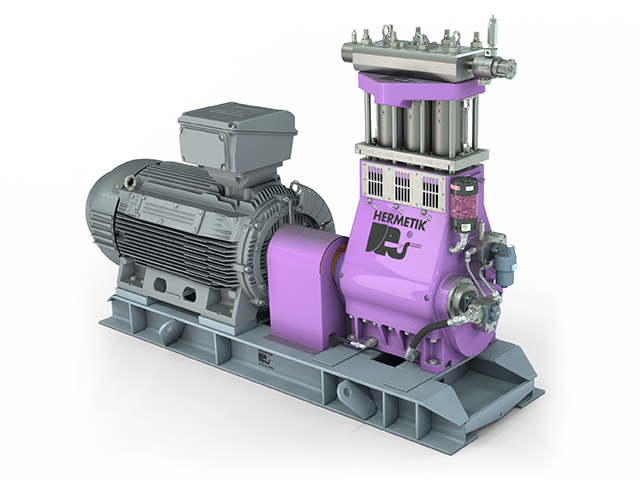 HJJ300
Power: up to 550 kW
Pressure up to 3000 bar
Flow: up to 1200 L/min
HJJ200
Power: up to 250 kW
Pressure up to 3000 bar
Flow: up to 530 L/min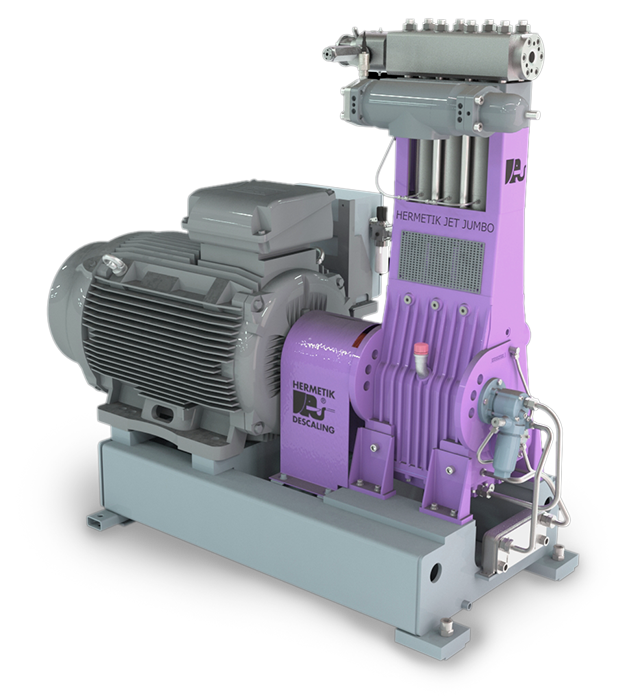 HJJ213
Power: up to 180 kW
Pressure up to 3000 bar
Flow: up to 330 L/min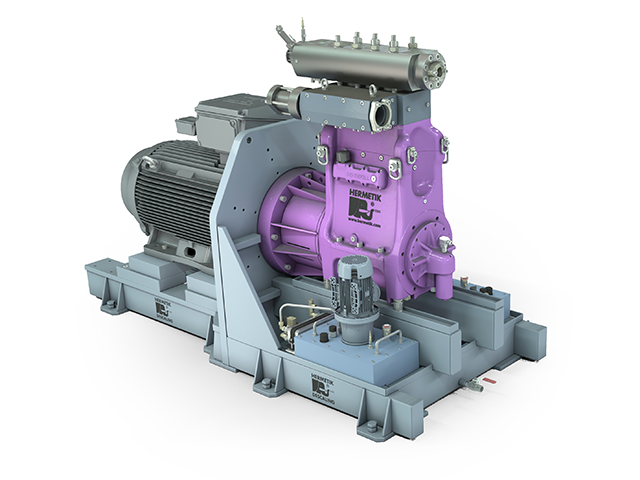 HJJ100
Power: up to 175 kW
Pressure up to 3000 bar
Flow: up to 270 L/min
The new third generation high pressure pumps HJJ100; HJJ200; HJJ300; HJJ500; HJJ700; HJJ900 are designed and manufactured in Germany.
HERMETIK high-pressure plunger pumps for water combine super high performance with handcrafted precision and state-of-the-art technology. A combination that let arise the most exquisite Jet Jumbo plunger pump as positive displacement of high-pressure water.
HERMETIK has been setting highest standards for high-performance positive displacement pumps for more than 40 years.
The new, third generation of the Jet Jumbo water pump series precisely sums up achievements in design and engineering. Performance and durability are a milestone in the history of the HERMETIK JET JUMBO brand.
At the heart of the new HERMETIK Jet Jumbo high-pressure water pumps is a completely reworked version of the proven HERMETIK JUMBO series with flow rates of 160 to 2500 liter per minute and 300 MPa. The process pumps (life time 50 years) are equipped with a gear reduction and for the first time the environmental and economic series are direct powered and keep the motor revolutions. The short stroke is allowing a lower plunger speeds and efficient valve performance.
The strong, compact design, which can only be realized with a revolutionary technology, results in a light and stiff water pump unit. To improve the weight distribution and the snapshot, the high-pressure pump is fully anchored and ensures a vibration-free run.
The internal pressure lubrication supplies all bearings on the crankshaft, the treads and bolts of the crossheads and even the plunger attachment is hydrostatic mounted and lubricated under pressure.
The high-pressure pump is divided into two sections, the crankcase and the pump head. The water side has two barrier media that prevent water leakage and lead into a separate electronically controlled system. The high-pressure head with plunger and valves is quick and easy to disassemble and can be replaced with an exchange high pressure head.